Walid Shoebat's Claims — And The Evidence
Contents Of This Special Section On Obsession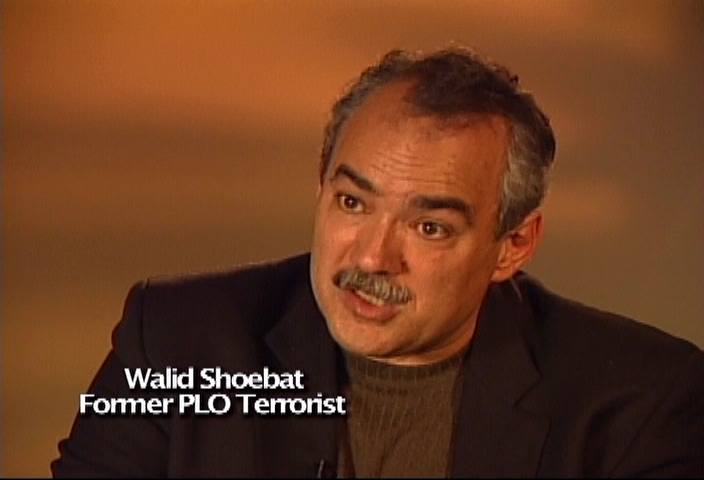 Walid Shoebat, currently a star on the conservative speaking circuit, makes his living by selling the same story that, in the movie, Chicago, earned Roxie Hart her freedom and fortune — that of the "reformed sinner." Shoebat claims to have once been a Palestinian Liberation Organization terrorist who "participated in acts of terrorism against Israel," and was imprisoned, "for incitement and violence against Israel.").
However, according to an investigative piece in the Jerusalem Post, there is no record of the terrorist attacks in which Shoebat claims to have participated. Members of his family expressed surprise when told of Shoebat's claims of growing up in a culture of violence and religious fundamentalism.
The timing of Shoebat's alleged conversion to violent extremism raises further doubts about his story. His claim of being radicalized in the 1970s was examined by the New York Times, which concluded it was unlikely he "... could have been steeped in the violent religious ideology that only became prevalent in the late 1980s."
Shoebat's organization, the Walid Shoebat Foundation, is not registered as a non-profit in Pennsylvania, as Shoebat claims. All contributions are funneled to a company called Top Executive Media, which has a $500,000-per-year turnover.
Shoebat claims to have returned from imprisonment as a "terrorist" to his "life of violence." Then after emigrating to the United States, he became a Christian and a darling of the most extreme right wing political factions associated with Israel and evangelical Christianity.
Shoebat is quick to suggest parallels between Islamic fundamentalists and Nazism — and even to hint that the former is worse than the latter, saying in Obsession that, "Secular dogma like Nazism is less dangerous than the Islamo-fascism that we see today ."
Shoebat has publicly referred to Islam as a "satanic cult," according to the San Francisco Chronicle. He has argued for extreme policies: he associates himself with the political faction in Israel that objects to the creation of a Palestinian state, referring to the West Bank as "Judea and Samaria"; suggests that should Israel retake and populate the Gaza Strip; and that Israel should exile anyone, even a native Israeli, who "questioned Israel's right to exist. "
Shoebat has appeared at Christians United for Israel conferences, spoken at college campuses, and been interviewed on CNN, Fox News and the BBC. He has given a presentation to the U.S. Air Force Academy, and has authored or contributed to several books, including Dear Muslim: Let Me Tell You Why I Believed and Israel and the World's Mock Trial.